Charts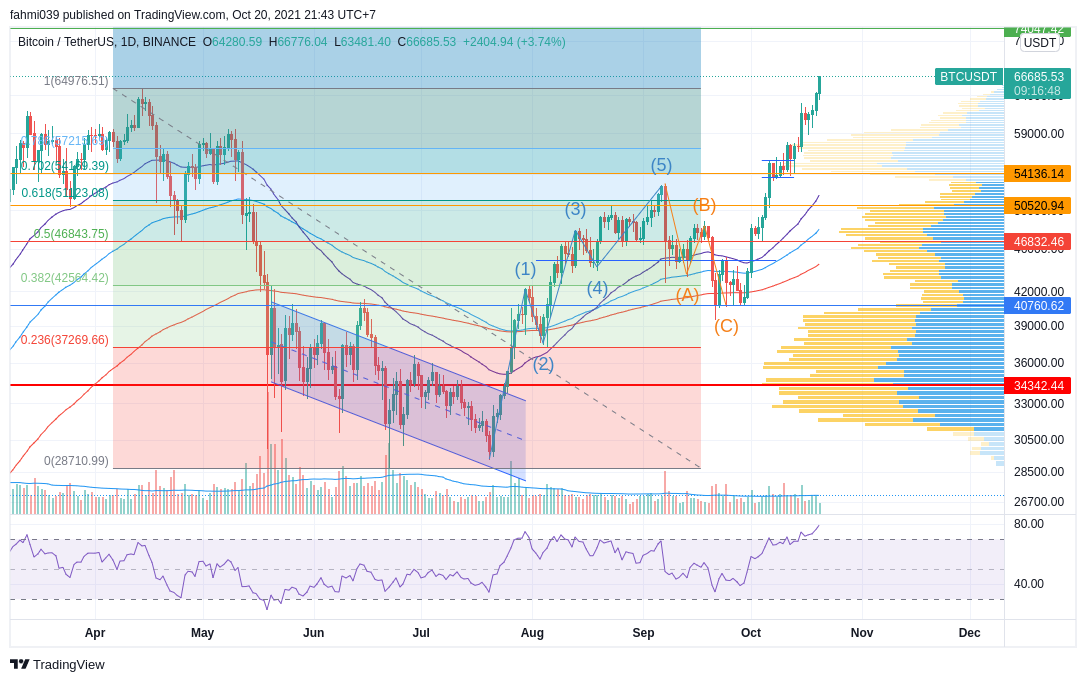 So, today BTC hits new ATH (All Time High). After it breaks new ATH, there is no structure left to use as a reference, except fibonacci retracement.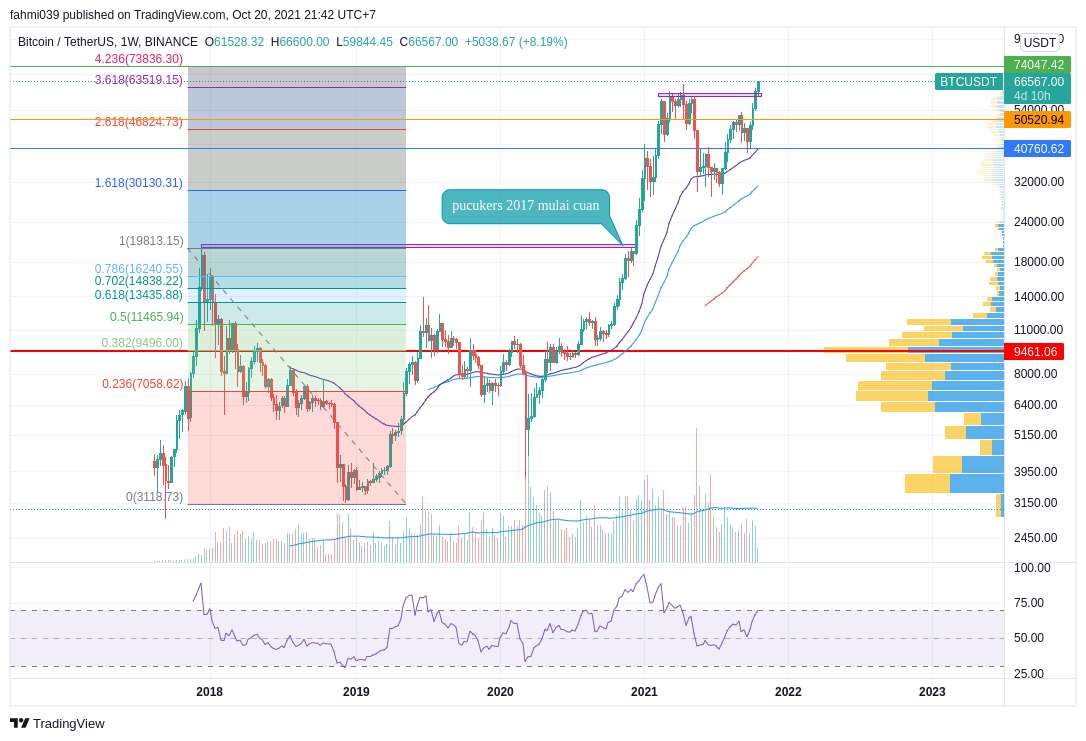 Using data from previous bull run, we draw fibonacci retracement from the peak to the bottom. We get $74.047.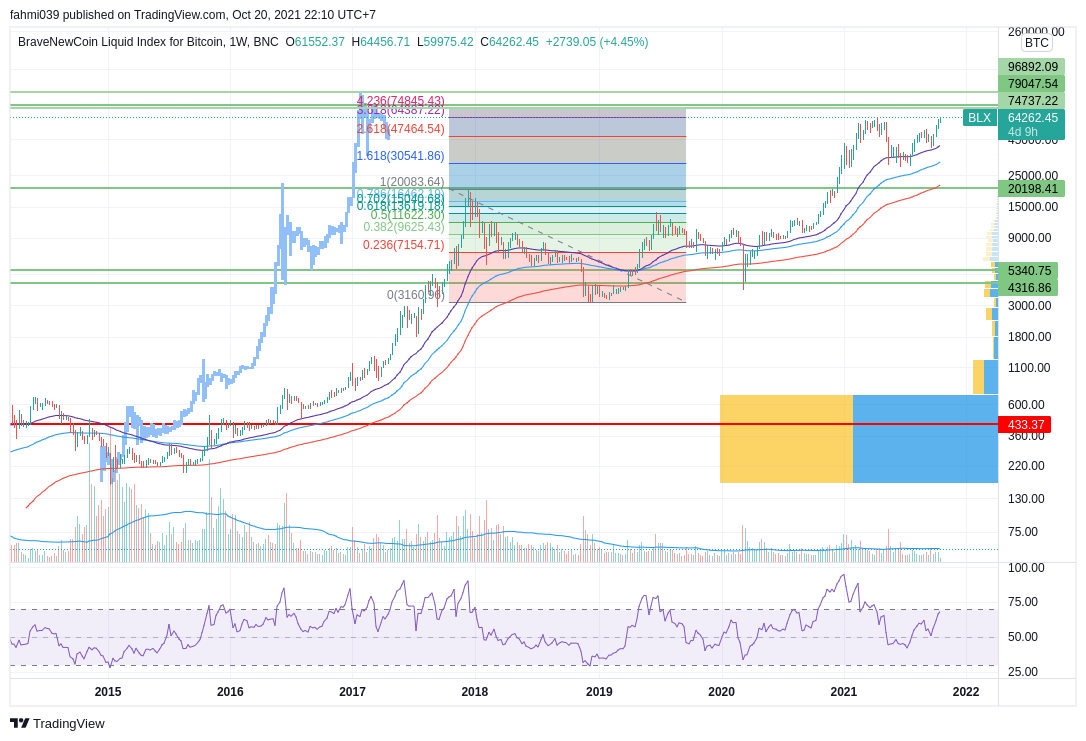 If we use fractal, we get around $79.047 - $81K and $97K.
Risk